Competency-Based Mathematics Program: Testing
About the Tests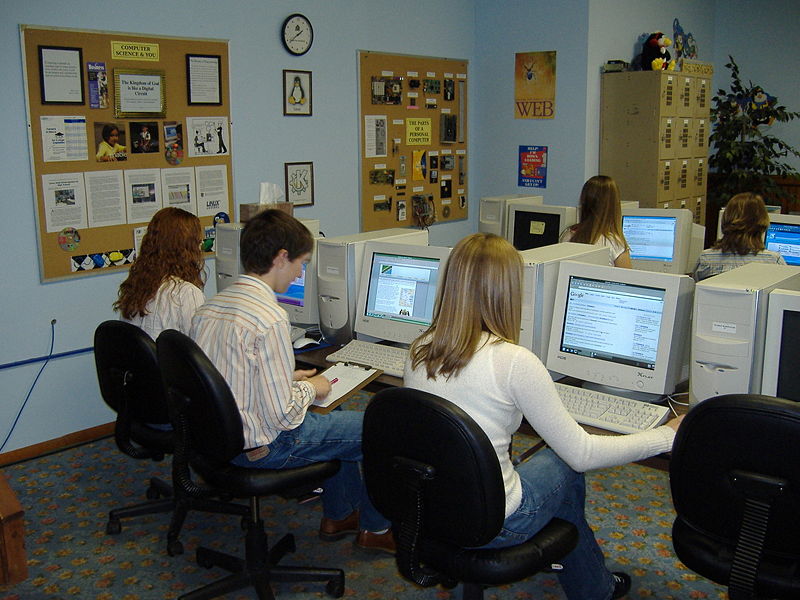 There are 3 tests for College Algebra and 2 tests for Plane Trigonometry.
Students can retake each test and there is no limit to the number of times a student can retake each test except that there must be a proctor available each time and the tests must be taken in order. For example, once they take test 2 they can't retake test 1.
Students must earn a grade of C (70%) or higher on each test to pass the course.
The student's grade for Truman State University credit will be completely based on the average of the highest score they earned on each of the tests and letter grades will be assigned using the following scale:
90 -100%               A
80 – 89%               B
70 – 79%               C
0-69%                    F
Students must pass all of the proctored tests by the last day of the course at the high school.
Once a student has passed all of the tests, they have completed the course.
Teachers at Model 1 schools may – and often do – provide students with a different grade for their high school credit.  It a teacher decides to offer credit for homework assignments, projects, or other activities, they may include those assignments, along with the tests, as elements of the high school grade.  If your school allows students to pass a course with a D, it is conceivable that a student might earn a D in their high school class while earning an F for the purposes of their college credit.  That said, because students may retake tests to raise their grade, grades this low tend to be rare.
How Testing Works
To take a test for Competency-Based Mathematics students must have successfully completed the required competencies for the test on the software. See the list of required competencies for each test listed below.
MATH 156 College Algebra:
Test 1 Required Competencies: Hawkes software sections 1.1a-b, 1.2a-d, 1.3, 1.5a-b, 1.6, 1.7a, 1.8a, 2.1 & 2.3
Test 2 Required Competencies: Hawkes software  sections 3.1, 3.2a, 3.4, 3.5, 3.6, 3.7 & 4.1
Test 3 Required Competencies: Hawkes software  sections 4.2, 4.4, 4.5a, 5.1, 5.2, 5.3 & 10.1
MATH 157 Plane Trigonometry:
Test 1 Required Competencies: Hawkes software sections 6.1, 6.2, 6.3, 6.4, & 6.5
Test 2 Required Competencies: Hawkes software sections 7.1, 7.2, 7.3, 7.4, & 8.1a
Model 1 students' teacher will let them know when and where they will take each test.
Model 2 students must let the designated teacher or staff member at the high school know when they are ready and ask when they will be able to proctor their test and where they should go for testing.
When it is test time the students will:
Log in to a computer at the high school
Log in to the Hawkes software program using their individual access code
Click the Webtest button
Click Assigned Test
Select the test they will take from a menu
Ask the designated faculty or staff member enter the password to let them access the test
Complete all of the problems on the test
Show the designated faculty or staff member their score
The designated faculty or staff member will proctor the students while they take the test to ensure academic honesty and will record each students' score on each test.