Competency-Based Mathematics: Testing
About the Tests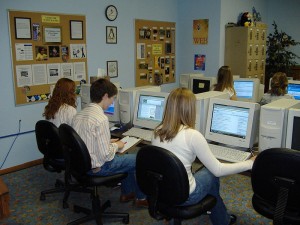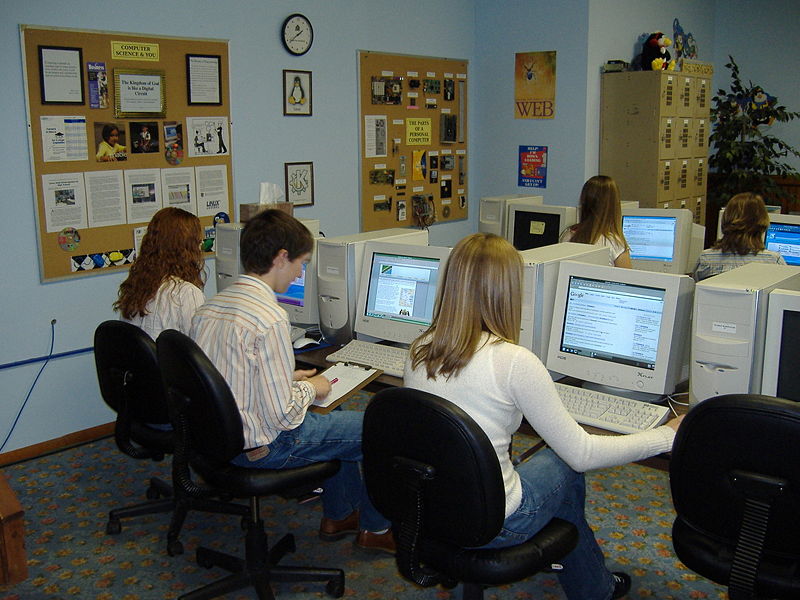 How Many: Students must take 3 tests for College Algebra and 2 tests for Plane Trigonometry
Note: If your tests each need to be split into two separate parts to ensure that your students will have enough time to complete the tests within a single class period, you must contact Professor Vanessa Williams BEFORE you create the section for your course in the software.
When: A student can take a test as soon as they have completed the required competencies (known as "certifications" in Hawkes.  These certifications are not optional and are designed to demonstrate a student is ready to test:
College Algebra:
Test 1: Hawkes sections 1.1a-b, 1.2a-d, 1.3, 1.5a-b, 1.6, 1.7a, 1.8a, 2.1 & 2.3
Test 2: Hawkes sections 3.1, 3.2a, 3.4, 3.5, 3.6, 3.7 & 4.1
Test 3: Hawkes sections 4.2, 4.4, 4.5a, 5.1, 5.2, 5.3, 5.4 & 10.1
Plane Trigonometry:
          Test 1: Hawkes sections 6.1, 6.2, 6.3, 6.4, & 6.5
          Test 2: Hawkes sections 7.1, 7.2, 7.3, 7.4, & 8.1a
Where: Tests are completed by the students on a computer (in your computer lab, library, etc. where you installed the software)
How: To take a test, students must log in to the software using their individual access code then the proctoring faculty/staff member must enter the test password for each student for each test (see testing instructions below)
Proctoring: During tests, students must be proctored by a responsible faculty/staff member at your to ensure academic honesty.
Required Test Scores: Students must earn a grade of C (70%) or higher on each test to pass the course. An average of 70% is not sufficient, a 70% or above for each test individually is necessary.
Retesting: The students can retake the tests as many times as they want but, once they take a test, they can't retake previous tests. Only their highest score for each test will count for their Truman course grade.
Deadline for Completing All the Tests: Students must pass all of the proctored tests by the last day of the course at your school.
Completing the Course: Once a student has passed all of the tests, they have completed the course.
Truman Course Grade: Their grade for the students' Truman State University class will be completely based on the average of their three test scores; a 90% and above is an A, an 80% and above is a B, and a 70% and above is a C.
Questions: If you or your students have any questions about the software, please have them contact Professor Vanessa Williams at vwilliams@truman.edu or 660-785-4090.
Test Contents
College Algebra:
Test 1: Covers Hawkes sections 1.1a-b, 1.2a-d, 1.3, 1.5a-b, 1.6, 1.7a, 1.8a, 2.1 & 2.3, which include:
Real numbers (including integers, rational numbers, absolute values and interval notation)
Algebraic expressions
Integer Exponents (including properties of exponents and scientific notation)
Rational exponents
Polynomials (including simple factoring including difference of squares, sum and difference of cubes)
Linear equations in one variable (including absolute values, solving an expression for a particular variable and simple story problems)
Linear inequalities in one variable (including absolute values and simple story problems)
Quadratic equations in one variable (including solutions by factoring and the quadratic formula)
Rational expressions (including simplification and work-rate problems)
Cartesian coordinates (including plotting points and the distance and midpoint formulas)
Linear equations (including slopes, the slope-intercept form and the standard form)
Test 2: Covers Hawkes sections 3.1, 3.2a, 3.4, 3.5, 3.6, 3.7 and 4.1, which include:
Functions (including domains, ranges and graphs)
Linear and quadratic functions and their graphs.
Inverse and direct variation
Transformations of functions (including shifts, reflections, stretches and even and odd functions)
Combining functions (including addition subtraction and multiplication as well as composition and decomposition)
Inverses (definition and computing simple inverses)
Polynomial equations (including zeros and roots)
Test 3: Covers Hawkes sections 4.2, 4.4, 4.5a, 5.1, 5.2, 5.3 and 10.1, which include:
Polynomial division (including the division algorithm and remainder theorem, zeros and linear factors of polynomials and polynomial long division)
The Fundamental Theorem of Algebra (including constructing polynomials with given zeros)
Rational functions (including asymptotes and graphing)
Exponential functions (including graphing and exponential growth and decay problems)
Logarithmic functions (including graphing, properties of logarithms and common logarithmic functions such as noise levels and earthquake intensity)
Solving systems of equations with two equations and two unknowns.
Plane Trigonometry
Test 1: Covers Hawkes sections 6.1, 6.2, 6.3, 6.4, and 6.5, which include:
Radian and Degree Measure of Angles
Trigonometric Functions of Acute Angles
Trigonometric Functions of Any Angle
Graphs of Trigonometric Functions
Inverse Trigonometric Functions
Test 2: Covers Hawkes sections 7.1, 7.2, 7.3, 7.4, and 8.1a, which include:
Fundamental Identities and Their Uses
Sum and Difference Identities
Product-Sum Identities
Trigonometric Equations
The Law of Sines and the Law of Cosines
When It's Test Time
Students will need to do the following:
Log into their Hawkes account with their individual access codes
Click the WEBTEST button.
Click ASSIGNED TEST
Choose the proper test from a menu.
You will need to do the following:
After the students have completed steps 1-4 above, you will need to enter the password (you will receive this from Dr. Jay Belanger) for each student before they can begin test 1.

Note: Don't tell students the password or let them see it when you type it in or they could log in and take the test without being proctored.

Proctor/watch the students while they take the test to make sure they don't cheat.
After Students Complete Each Test
When the students have completed each test, you will need to reset the password to something else for security reasons (so they can't take it without being proctored if they were sly and watched you type it in.)
To Reset the Test Password:
Choose your name from the Login Name menu.
Enter your password (you will receive this from Professor Vanessa Williams).
Click the ASSIGNMENTS tab at the top of the screen.
Click WEBTESTS on the left side of the screen.
Click the name of the test that you are working on.
There is a box for a password; you should see the current password in the box.  Change this to something else.
Click SAVE CHANGES at the bottom of the screen.
After Each Student Completes the Last Test:
Email the name of the student and a note that they completed all the tests to Professor Vanessa Williams (vwilliams@truman.edu) and/or the Institute for Academic Outreach (institute@truman.edu)
Professor Williams will enter the students' Truman course grades.