Data Science – Program and Admission
*Enrollment for the Program Resumes for January 2019*
Interested in joining the program in a future cohort?  Email us!
Master Your Career – Master Data
Are you prepared to take advantage of new career opportunities in one of the world's fastest-growing fields?
You've heard terms like "big data," "informatics," and "analytics" – new buzzwords in business, health care, education, and more – and you probably know that many companies are searching for talented professionals like you who can bring these skills to the workplace.
Maybe your own employer is looking for existing talent to add new skills to their resumes.
The field of data science will be one of the fastest-growing, best-paid job opportunities in the coming years – with demand for new employees far outpacing the supply of new graduates.  A recent report placed the median salary for practitioners of data science at an impressive $128,539.

If you think a career employing the techniques of data science is appealing, Truman State University's Graduate Certificate in Data Science is right for you.
It's convenient – Courses are taught online and can be accessed at your convenience. They're designed for working adults.
It's affordable – Truman's tuition rates are among the most competitive in the Midwest, and the University has received national praise for its value.
It's accelerated – Courses are taught in intensive, eight-week terms.  You take one course at a time and move quickly from topic to topic.
It's Mastery Learning – Our courses use adaptive learning technology and project-based assignments to help you confidently know you've learned the subject matter and can apply it productively to your work.
---
Great Incentives!*
A common, flat tuition rate, regardless of where students reside.
Graduate application fee waived.
*Incentives only apply to students applying to the graduate certificate program.  Incentives do not apply to non-degree-seeking students or undergraduate students taking these courses as part of their normal undergraduate course load.
Curriculum
You are five courses away from having a certificate in data science!  Our online, competency-based curriculum includes four required courses plus one elective course that focuses on applied study in the field.
PDAT 610G         Introduction to Data Science [3 credit hours]
A study of what data science is, how it works, and its impact on our world, and the tools used in its practice.
Prerequisites:  Students entering the program must have completed CS 170 or CS 180 (or their equivalent from another University) and STAT 190 (or the equivalent from another University).  These courses are offered online during Truman's summer session for students needing to complete these prerequisites.
PDAT 611G          Big Data Management [3 credit hours]
(Prerequisite – PDAT 610G)  Exploration of data analysis of very large data sets. Problems of scalability, network failure, and ill-suited data sets. Examination of the capabilities and limitations of available tools.
PDAT 613G          Data Mining [3 credit hours]
(Prerequisite – PDAT 610G) An exploration of techniques used to find patterns in very large data sets, with an emphasis on the statistical structure of the approaches and practical uses of key tools.
PDAT 615G          Machine Learning [3 credit hours]
(Prerequisite – PDAT 610G) This course introduces the theory and practice of machine learning.  Statistical learning techniques such as regression, regularization, and principal component analysis are covered.  Programming in a popular machine learning language such as R or Python is reviewed.  Approaches such as neural networks, support vector machines, unsupervised learning, and reinforcement learning are covered.
PDAT 620G          Capstone [3 credit hours]
(Prerequisite – PDAT 610G) This course serves as the culmination of the data science certificate program.  Students, working alone or in a pre-approved group, complete a data science project within their given discipline.  The deliverables for this project include a technical paper (written in R Markdown) that details the project and the steps taken, and an online presentation of the results.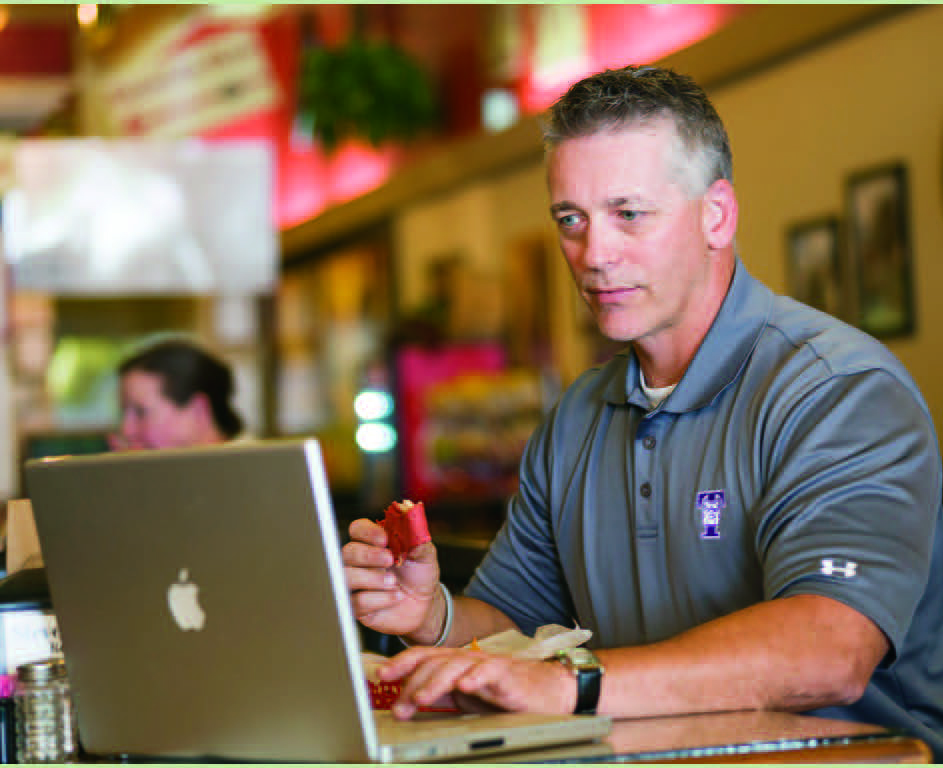 Mastery Learning
What good is taking a class if you can't prove to your employer what you know?
Our curriculum is designed to help students demonstrate mastery of the concepts they are learning.  While you complete formative assessments that help you understand concepts, the summative assessments you complete won't just be traditional exams.  Instead you'll develop projects that actually apply what you learn to real-world data problems.  What's more, you'll finish your program with a capstone focused on applying your data science skills to your field of work.
All of our classes employ adaptive learning technology.  That means you'll be asked questions along your way that test your understanding.  When you get an answer wrong, you'll get feedback and/or be directed to additional questions to help make sure you've firmly grasped the concept.  Our faculty, along with an Academic Success Mentor specifically assigned to support you, will be able to look at data analytics to see where you might need help.  You'll be able to confidently advance to your class projects knowing you've mastered concepts as you've progressed.
Why a Certificate?
Many jobs require specialized coursework or training, but not every job requires the cost and time of an advanced degree.  Graduate certificates – particularly competency-based and online certificates – are perfectly designed for the working adult who already has a college or graduate degree but needs just a few specific courses to take on a new role in the workplace – or get better at the role they already have.
Embedded Digital Badges
Want to show your employer the specific skills your are acquiring as the program progresses?  Interested in showing colleagues a granular view of what you've learned?  Our courses incorporate a system of digital badges that help you highlight your success.  To learn more click here.
Want to Know About Pricing, Support Services, and Online Learning?
We have detailed information on pricing and more.  Check out our Data Science Certificate Info Statement.
As of January 1, 2017 total program cost is $5,542.50 for students taking one course per eight-week term.  Due to the heavy use of online learning resources, textbook costs are minimized.  There is no out-of-state tuition adjustment for this program.  Individual courses cost $1,108.50 (tuition and fees included).
Students needing to complete a prerequisite course (STAT 190 or CS 170) will pay undergraduate rates.  Summer 2018 tuition and fees for these courses are:
CS 170 (4 credits)  $1,224 + $30 online course fee
STAT 190 (3 credits)  $918 + $30 online course fee
Enrollment Information
This certificate re-launches, with our exciting new adaptive learning technology, in January 2019.  Students who anticipated having to complete pre-requisites are encouraged to apply to complete pre-requisites in Summer 2018.  We can begin processing applications for this program at any time after April 1, 2018.
To start the application process, please follow this link to our graduate application!  When prompted select PB-Data Science as your program.  If you have any questions or difficulties with the application, contact us at the email or number below.
Certifying Completion
Upon completion of the certificate, you will receive a notation on your transcript and a certificate suitable for display.  To certify formal completion, complete this form to initiate verification.
Contact Us
Are you prepared to take advantage of new career opportunities in one of the world's fastest-growing fields? To speak to a representative contact us today!
Institute for Academic Outreach
Truman State University
100 E. Normal Ave.
McClain Hall 303
Kirksville, MO  63501
Phone:  660-785-5384
Email:  institute@truman.edu