Grades
Dual Enrollment Computer Science Program: Grades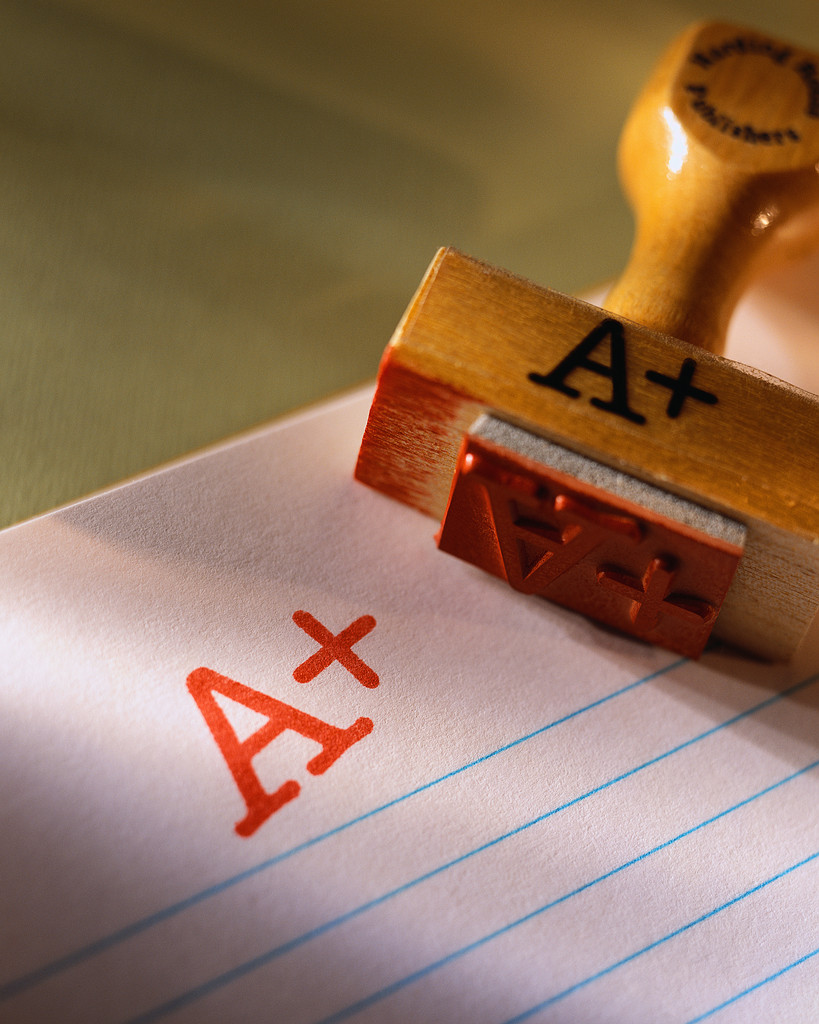 College Grades: Students' grades for Truman State University credit will be determined using a point-based system.  Students will have the opportunity to earn 1000 points, distributed as follows:
Twelve lab assignments at 20 points each – 240 points
Five programming assignments at 50 points each – 300 points
Three exams at 100 points each – 300 points
One comprehensive final exam at 160 points – 160 points
Letter grades will be assigned using the following scale:
900 or more points = A
800-899 points = B
700-799 points = C
600-699 points = D
599 or fewer points = F
This grade will be included on the student's Truman State University transcript and in their Truman State University grade point average if they decide to attend Truman.  If they choose to transfer the credit to another university that accepts Truman credit (credit is generally accepted throughout Missouri), the grade will be included in the calculation of GPA in accordance with the accepting university's policies.
High School Grades: The high school teacher decides how students' high school grade will be determined.  It may be that they choose to include homework, projects, presentations, tests other work over and above those administered by Truman.  Be sure to ask your high school teacher how they will be grading you for the purposes of the high school class.  Typically, the grade will be the same as that issued by Truman.