Online Graduate Certificates: Graduation Requirements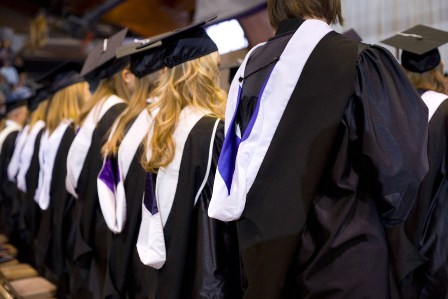 Students must complete all requirements of the certificate, including required courses, assignments, and activities.
Students must take the required two courses and then select three additional courses from the prescribed list of electives.
Students must earn at least a 3.0 GPA for courses in the certificate program to receive the certificate.  Courses in other certificates or other Truman degree programs do not count toward this calculation.
Grades of D or F are considered to be non-passing grades.  Students may earn only one C as part of a certificate program.  Students earning a D, F, or more than one C, are ineligible to earn a certificate.  Students may request to retake courses toward completion of the certificate at the discretion of the Graduate Dean.
Students must be continuously enrolled (excluding summer and interim terms) in at least one course per semester and must complete the certificate within six years of the date of admission or matriculation in the first course, which ever comes later.  Students may petition the Graduate Dean for a leave of absence, or an extension, should extenuating circumstances warrant.