Professional Development: Grantwriting Across the Disciplines
PD 541/PD 541G Grantwriting Across the Disciplines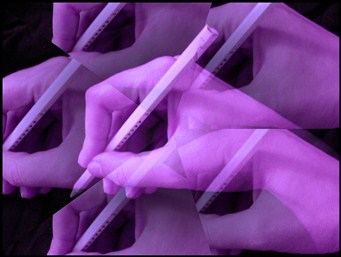 The Course
Truman State University is offering interested students the opportunity to acquire valuable skills in grantwriting  in a convenient and affordable way with a hybrid (in-seat and online) course Fall 2018 for both undergraduate and graduate students.
The primary objective of this class is to teach students about the process of writing winning grant proposals. After the class students will have acquired the knowledge, skills, and confidence to write winning grants, and as a consequence, produce programs that benefit the world around them.  Under the guidance of the instructor, all students will collaborate on the submission of one or more actual grants to government agencies or foundations.
Why Grantwriting?
It's a Skill in Demand!  Employers need people who can help secure additional resources for their organization.  Plus, the writing skills translate  well into other common workplace tasks.
It Can Help Your Organization's Bottom Line!  In a tight economy, grants are becoming a critical source of funds for both profit and non-profit organizations.
Why Grantwriting at Truman?
It's Affordable!  Truman tuition is among the most affordable among public institutions in the Midwest at both the undergraduate and graduate level.
It's Convenient!  Online courses allow students to access content when their schedule allows them and to collaborate with classmates and their professor  across great distances.
It's Informed by Experience!  Your professor is an experienced grantwriter with numerous successful applications and awards in her portfolio.

Fall 2018 Grantwriting Courses:
PD 541 Grantwriting Across the Disciplines CRN: 7947
PD 541G Grantwriting Across the Disciplines CRN: 7948
Instructor: Rachel Ruhlen – rruhlen@truman.edu
Students must be available to engage in a live web conference Wednesday evenings from 6-8pm during the course. A video-capable computer along with a headset and a microphone will be required to participate.
Textbook: The Only Grant-Writing Book You'll Ever Need
Author: Ellen Karsh
Publisher: Basic Books
ISBN: 9780465058938
Edition: 4th
Registration:
Registration
Current Truman students can simply register for the course like they do their other courses.
Those who are not current students will need to apply.
Non-degree-seeking application – for those who just want to take a course or two but are not interested in pursuing an entire degree program.
Application for full admission – for those interested in pursuing an entire degree program.