Competency-Based Mathematics: Registration Packet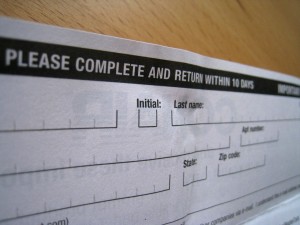 Prior to the start of each Competency-Based Mathematics course at your school, the faculty and/or staff members listed on the Contract Initiation Form submitted by your school will be sent a Registration Packet to print and distribute to each interested student who is deemed ready for college-level math by your school's criteria.
After receiving the Registration Packet, students will be given a one-week deadline to complete all of the following steps.  Please instruct them as follows:
Step 1. Give the Registration Packet (Here is a Sample Registration Packet – for College Algebra) to your parent/guardian and read through all of it with them.
Step 2.  Your parent/guardian should carefully read the Registration Packet as there is a lot of important information on deadlines and financial commitments.

Step 3

. Your parent/guardian must complete and sign the Memorandum of Understanding.  This form indicates that you and your parents understand what must be paid in order to enroll in the course.
Step 4. Tell your teacher (or other supervising staff member) whether you and your parents want to participate in the Flexible Payment Plan.  (Not all of our partner schools offer this option.  Your teacher will tell you if they do.).  If you do intend to participate in the Flexible Payment Plan, you will need to complete the Flexible Payment Plan Enrollment Form in order to participate.

Step 5

.  You are also encouraged to sign (and have your parents sign) the Waiver for Disclosure of Account Information Form to allow the Institute for Academic Outreach to share information with your teacher about payments that are overdue.  This way, they can help you avoid late charges!
Step 6.  Give the completed form(s) to your teacher  Remember, these forms include:

The Memorandum of Understanding
The Waiver for Disclosure of Account Information Form (Optional)
Flexible Payment Plan Enrollment Form
IRS Form W-9S (Optional: if you choose to submit your Social Security Number by paper).

Step 7. Go to http://institute.truman.edu/CBMapplication/, read the instructions, and submit the online application.  If possible, it is ideal for this step to be completed during class so as to prevent delays.
Step 8. You will receive an Information Packet (see an example here: Information Packet Sample) from your teacher with specific information about how to log on to Truman's network to make your tuition payments, access your grades, and otherwise interact with the University.  Once you've received this sheet, it's time to make your first payment.
Admission and enrollment of students in the course in Truman's computer system will be completed entirely by the Institute for Academic Outreach after the faculty/staff member at the high school has submitted all of the following materials to the Institute:
Each student's Memorandum of Understanding, and
If applicable, all submitted Waiver for Disclosure of Account Information, and
Any applications to participate in the Flexible Payment Plan, and
A roster listing the full name, birth date, and, if the school opted to offer the flexible payment plan, the preferred payment plan (standard or flexible) for each student who has completed all six steps listed above by the one-week deadline.
For your convenience, we have included a handy Roster Reporting Form here.
After students are enrolled:
The tuition charges for the course are applied to their student accounts.
Their Truman Banner ID Number (student number) is generated by Truman's computer system, along with their Truman Username and E-Mail Address.
•Instruction Sheets for individual students are generated by the Institute for Academic Outreach's staff and sent to teachers for distribution.