Rocky Mountain National Park Camping and Hiking Trip

General Overview
This is the first year TruAdventure is offering a trip to the amazing Rocky Mountain National Park. Designed for individuals who have a thirst for adventure but without all the experience, this course will introduce you to basic camping and outdoor skills. The physical demands of the trip do require participants to be in good shape to enjoy all the trip has to offer, but participants do not have to possess previous experience hiking or camping.
The focus of the trip will be on learning the basic skills for safe and reasonable hiking and camping trips including: basic trip planning, map and compass skills, hiking technique, food planning and preparation, and other essential outdoor skills. The goal is for participants to feel comfortable enough after the course to complete their own camping and hiking trips. As with any TruAdventure trip, information on the geology, biology, and history of the Rocky Mountains are important components of the educational program while on the trip along with a focus on the beautiful and amazing natural surroundings.
Trip Itinerary
July 17th, 2016 – All participants will arrive in Rocky Mountain National Park. A van will be leaving from Kirksville early Sunday morning and will be making the trip to RMNP all in one day. Participants have the option to drive out in the van with the leaders for an additional cost (see transportation options). For those that may choose to fly into Denver, we will be offering a pick-up service from the airport for late afternoon on July 17th. Please see the transportation section for more information on travel options.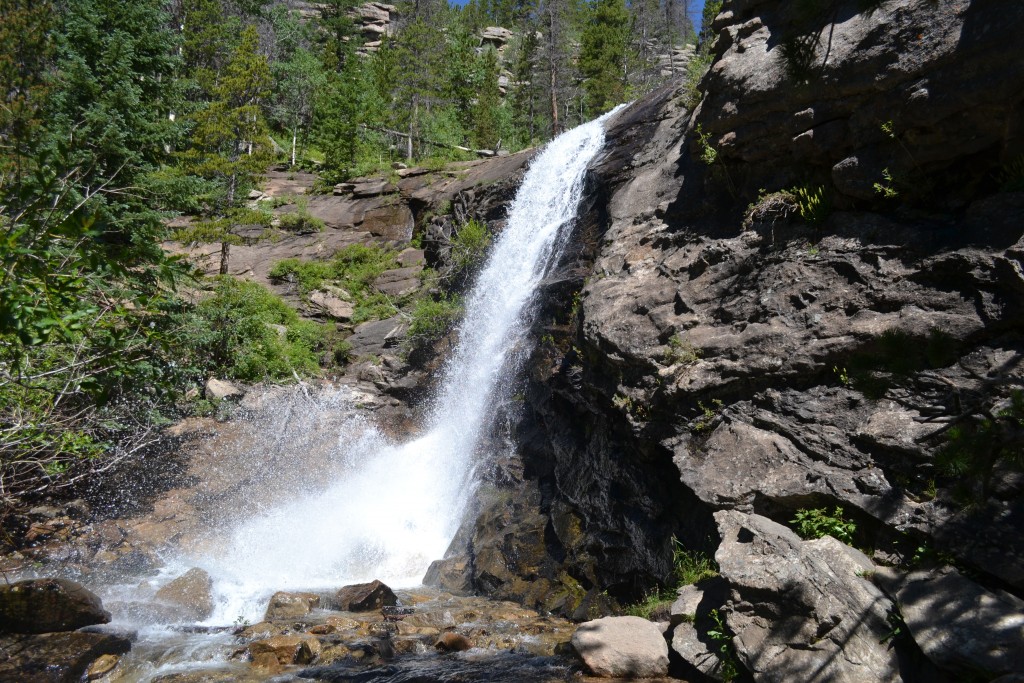 July 18th – Our first day in RMNP will entail getting acclimated to the altitude and the group will be taking our first hike in the park area to Bridal Veil Falls. Located in a rocky valley on the east side of Dark Mountain, Bridal Veil Falls is a brilliant plume of whitewater cascading 20 feet over a steep granite wall. This 6.2 mile round trip hike follows cow creek and passes through brilliant fields of wildflowers before it starts to climb up the valley towards the falls at 8800 feet in elevation.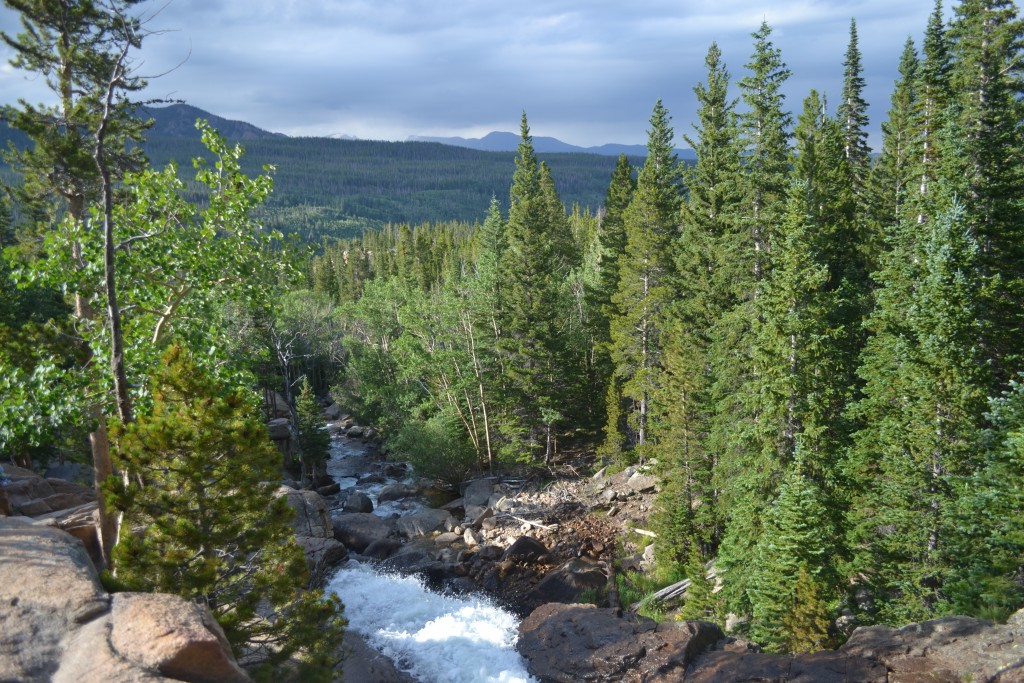 July 19th – Our second day, the group will be visiting Glacier Basin and the Bear Lake area. This is one of the most highly visited areas in the park. Our hike in the morning will take us past several mountain lakes including Bear Lake, Nymph Lake, and Dream Lake before we arrive at Emerald Lake. Nestled in a rocky amphitheater at the eastern edge of Tyndall Gorge, Emerald Lake is truly a beautiful site to see. Several high mountain peaks are visible from the lake including the south side of Flattop Mountain. Sitting at just over 10,000 feet in elevation, this short 2 mile hike will gain just 650 feet, but get us breathing harder as our bodies are trying to adjust to elevation. From here participants will be able to choose whether they want to hike over to Mills Lake via a connecting trail or hike in from the Glacier Basin trailhead. Just under 10,000 feet Mills Lake is considered one of the prettiest lakes in RMNP. One our hike out from Mills Lake we will stop at Alberta Falls, a lovely 25 foot cascading waterfall less than a mile from the trailhead.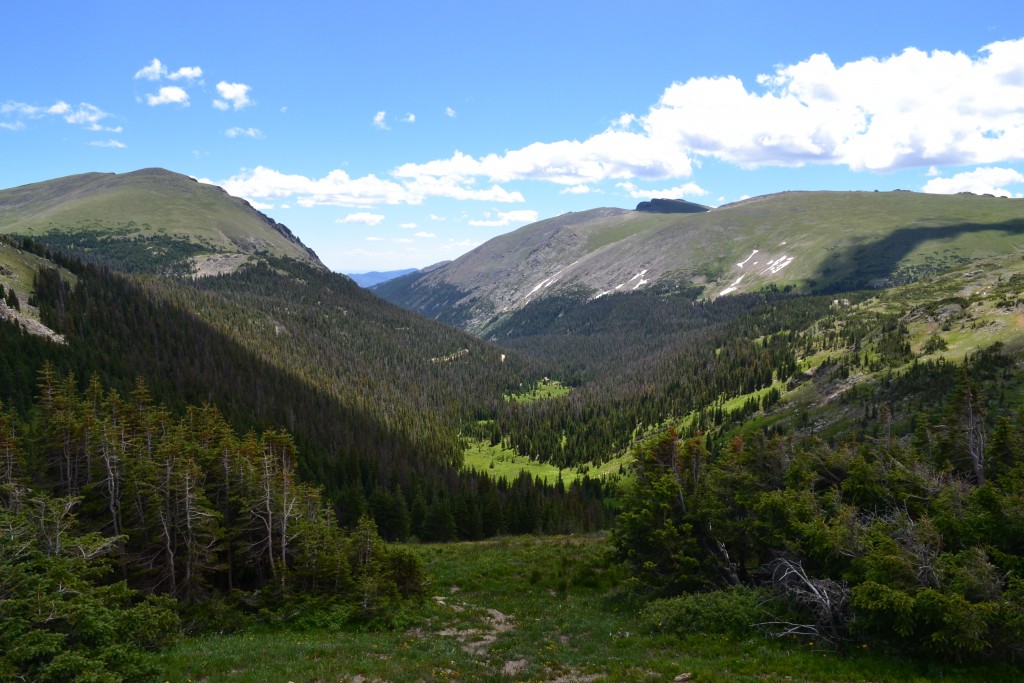 July 20th – After two days of solid hiking, the group will take it easier as we do a tour along Fall River Road towards the west side of the park. We will be visiting Horse Falls which is the site of a significant wash out flood of Lawn Lake, which occurred in 1982. It has left behind a beautiful waterfall that cascades over massive boulders that were left behind by the flood. We will also visit Chasm Falls before we head up a one way dirt road that leads higher into the mountain country before it finally ends at the Alpine Visitors center. Sitting up at 11,800 feet this is the highest visitor's center in all the national parks and afford magnificence views of the surrounding mountains. After our tour of Fall River Road, participants will be free to visit downtown Estes Park and walk around to check out all the little shops and eateries.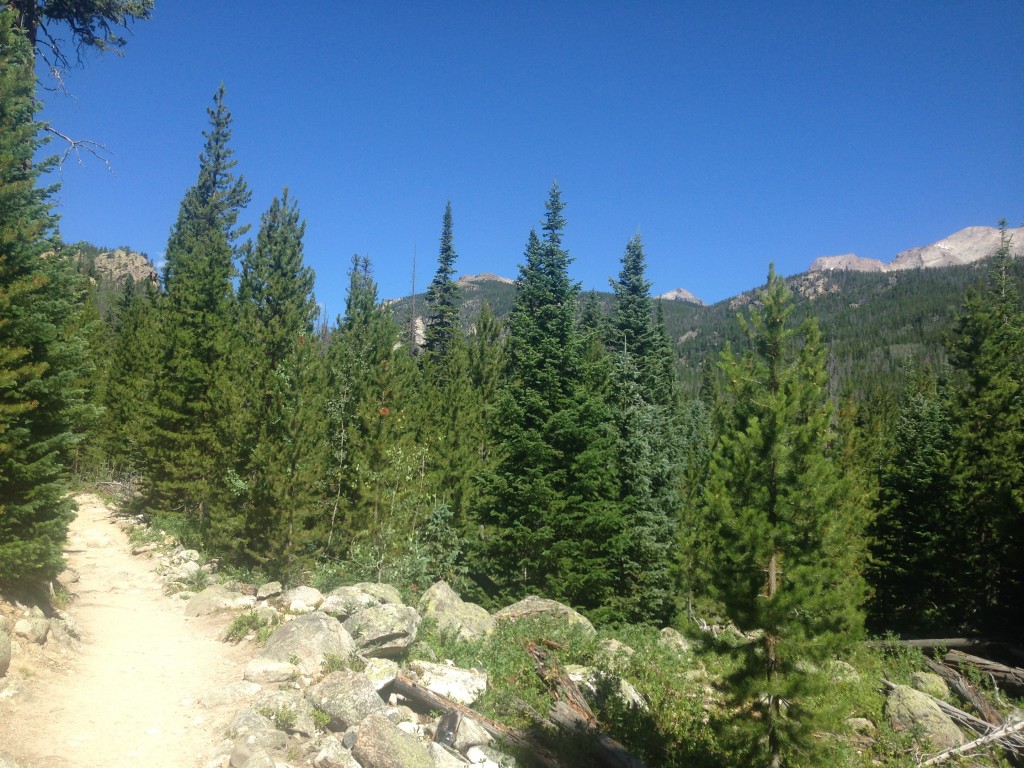 July 21st – Our fourth day in the park, we will load the vehicles to head towards the south side of the park to the Wild Basin area, a wonderland of high peaks, secluded mountain lakes, and beautiful waterfalls. We will pass by Long's Peak on our way, which is one of the many "fourteeners" within the Rocky Mountains. At around 14,300 feet high Long's Peak s the highest Peak in the area. Our hike in the Wild Basin area will be a 5.4 mile out and back hike up to 50 foot Ouzel Falls. Along the way we will stop at upper and lower Copeland Falls, which is part of the North St. Vrain Creek, as well as Calypso Cascades.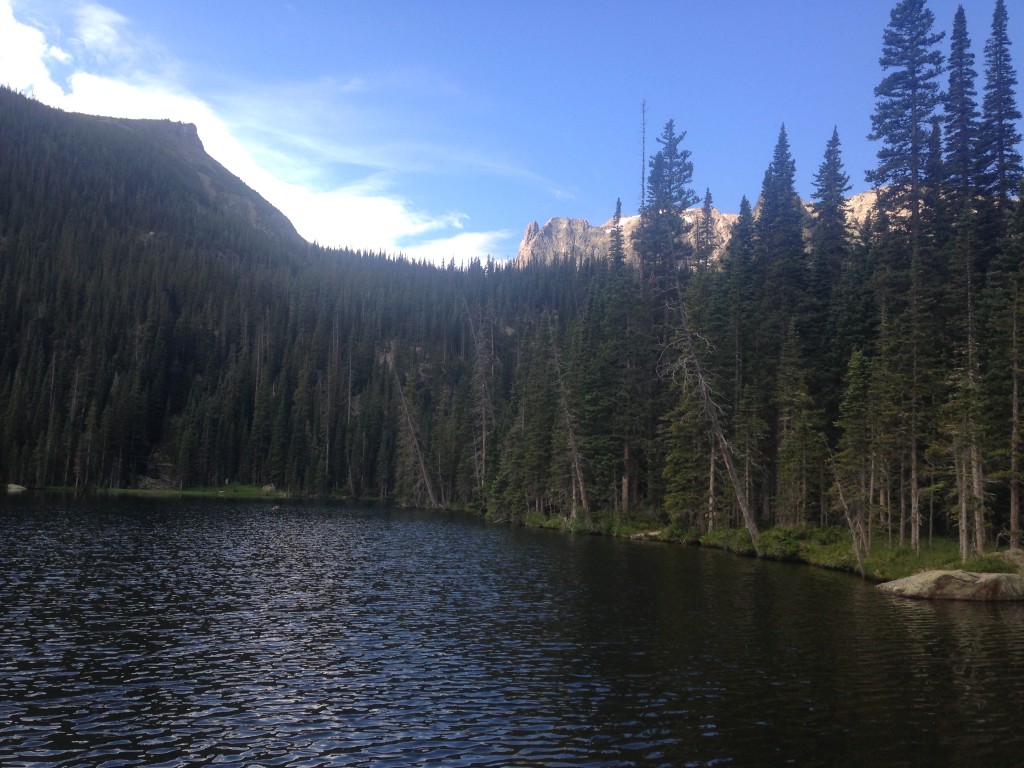 July 22nd – The second to last day of the trip the group will be hiking back in the heart of the park in the Odessa Gorge area on our way up to Fern Lake. This 7.8 mile hike traverses along a well maintained trail through beautiful forested scenery with wildflowers and gushing creeks. The group will pass Fern Falls as we gain 1400 feet of elevation on our way to Fern Lake. Once at Fern Lake, participants will enjoy the dramatic views of Notchtop Mountain and the Little Matterhorn while exploring this alpine mecca just under 10,000 feet. Those participants who are up for more hiking can continue on another mile to Odessa Lake before returning back to the trailhead.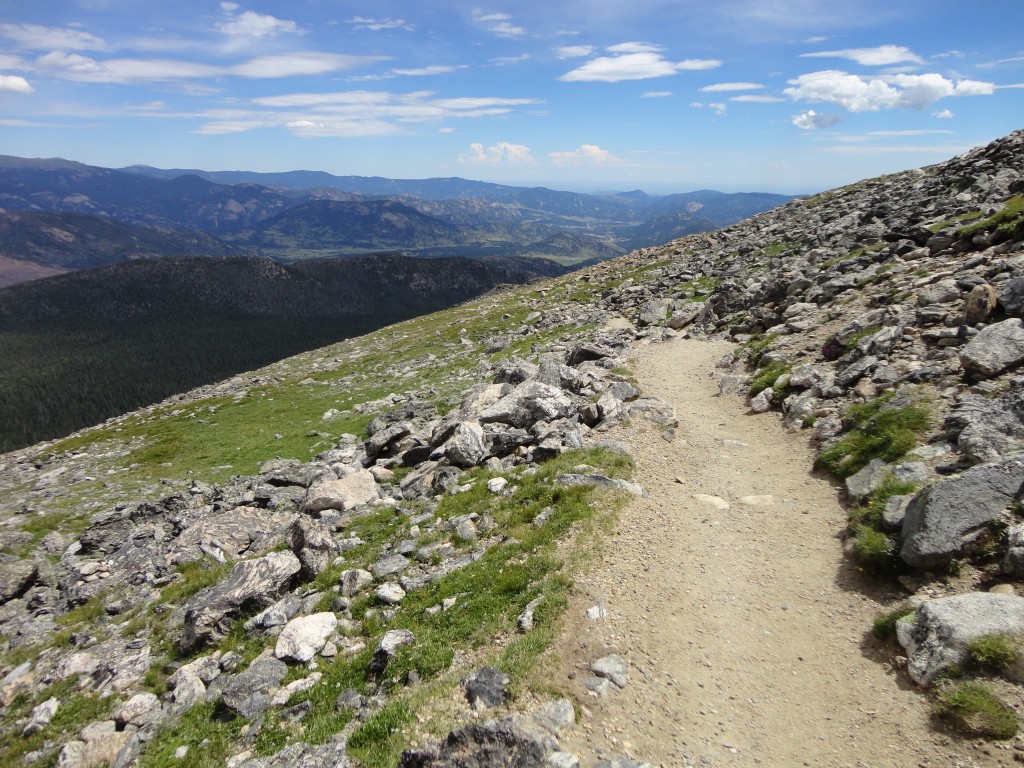 July 23rd – The last day of the trip can be a mountain top experience, literally! For those ready to challenge themselves some more, the will have the opportunity to summit 12, 324 foot Flattop Mountain. This will be a 9.0 mile hike up and down a well maintained trail to gain almost 3000 feet of elevation to the summit of Flattop Mountain, which is one of the most accessible mountain summits in the park. Beautiful views down into the Grand Lake area on the west side of the park can be seen from the summit as well as a magnificence 360 degree vista from the uniquely flat summit of the mountain. Participants not wishing to summit Flattop Mountain will have the option to leave early if they have their own transportation or to enjoy an alternate hike to Bierstadt Lake and more time within Estes Park.
July 24th – Everyone will start the trip home. Anyone traveling out with the leaders in the van will be driving back to Kirksville and arrive back by the evening.
Equipment for the Trip
One of the biggest barriers in learning any new activity is equipment. If you are new to hiking and camping and not ready to invest money in equipment before you really decide if you want to do this again, this trip can help. TruAdventure will provide participants access to all the camping specific equipment needed, including: a sleeping bag, sleeping pad, group tent, group-cooking equipment, first aid and emergency supplies, and maps and compasses. Food costs are already provided through your trip fee.
Participants will need to provide their own daypack, clothes, rain jacket, hiking boots, headlamps/flashlights, and water bottles or hydration bladder. A detailed list of what participants will need to bring will be outlined in a provided Required Equipment List.
Physical Requirements and Demands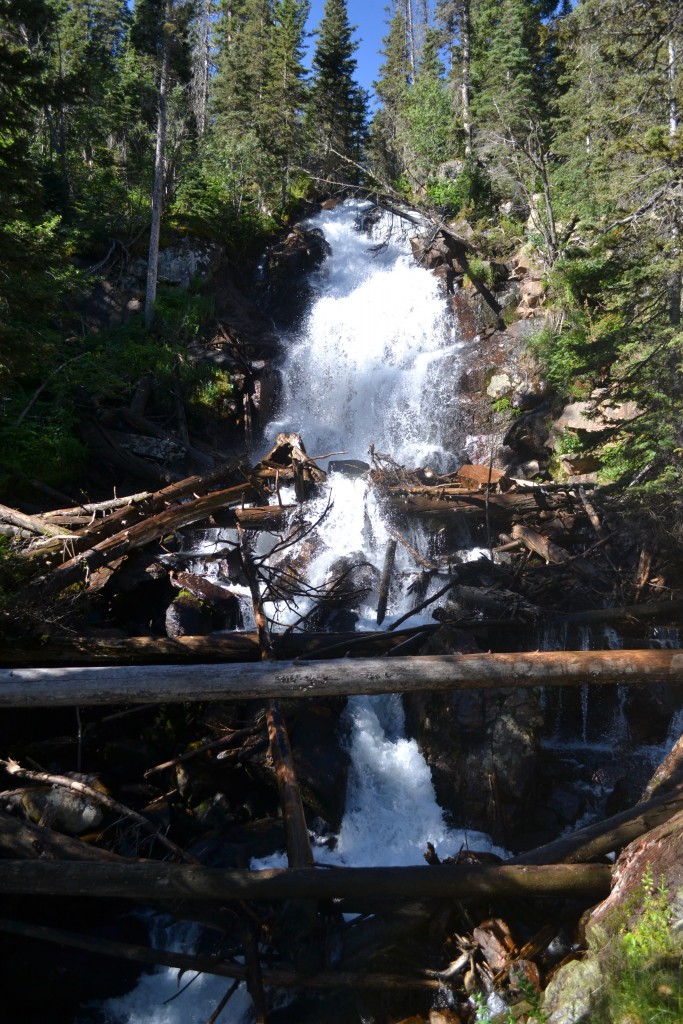 It is important that you read over this section before you make any decisions about signing up for this trip. The Rocky Mountain National Park hiking and camping trip can be physically demanding, requires a level of fitness and is not appropriate for some people. The physical demands of hiking in altitudes above 8000 feet are in stark contrast to the relatively flat terrain that people in the Midwest walk and train on. In addition, the hikes we will be doing on the trip are on well-maintained trails, but they are still rocky and steep in some places, as you hike up in elevation and then down again. In the Rocky Mountains they refer to "mountain miles", meaning a six mile hike in the mountains is harder than a six mile hike in flatter areas in lower elevations. So preparing physically for the trip will be important so participants can enjoy their time in the park.
Higher altitude is an issue for this trip as even our camping site is above 8000 feet. It does take a few days to adjust to a higher altitude environment. It is typically around 8000 feet some people can start to have issues with altitude illness like headaches, loss of appetite, nausea, and restless sleep. The unfortunate thing is that there is no way to predict who will have issues with altitude and who will not until you are in the environment. Fitness level has no relationship to trouble with altitude as a super fit person may have difficulty with altitude sickness, while a completely inactive person will not. If you have had issues when you have traveled to altitude before, you will likely have some issues again. Many times the symptoms are temporary and people do adjust. However, please be aware that if someone really struggles with altitude sickness the only solution is to remove them from the environment and take them to lower elevation.
Any individual with known heart or lung disease, uncontrolled high blood pressure, history of dizziness or shortness of breath with exertion, or lack of tolerance for cold should not attempt this trip. Also, individuals with significant histories of chronic back, hip, knee, ankle or foot problems would not be good candidates for this trip.
Physical Fitness Level
Even some individuals without the above-mentioned issues may not qualify for this trip due to an insufficient fitness level. Listed below are the important fitness elements for preparing for the Rocky Mountain trip.
Cardiovascular Endurance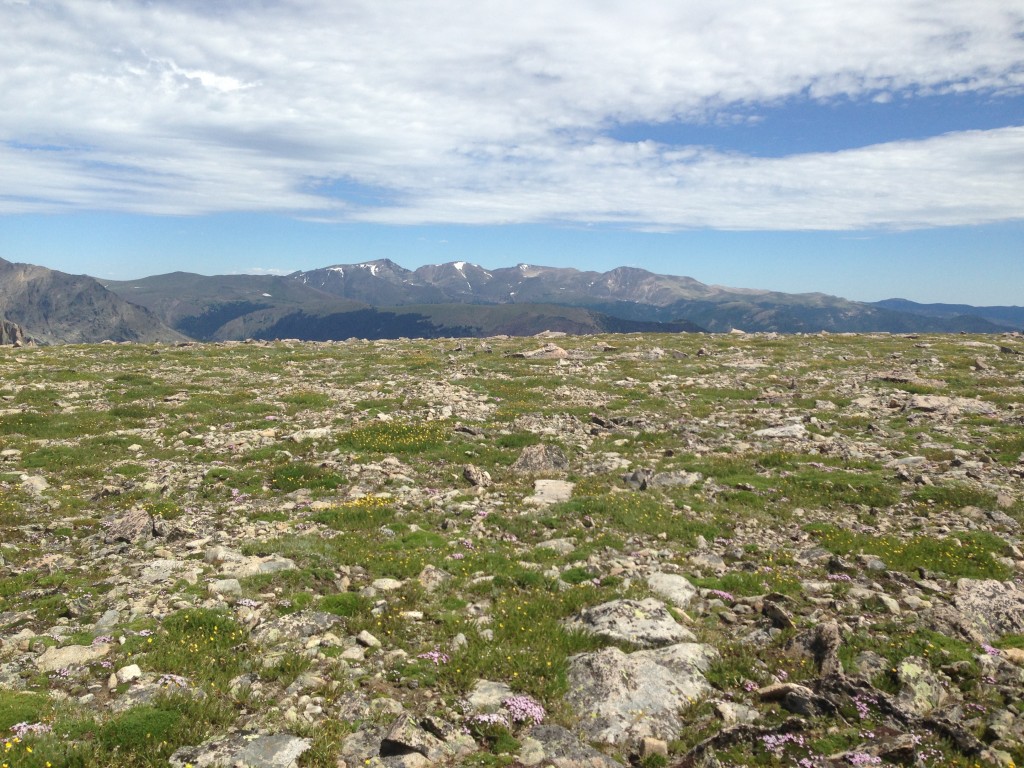 This is an important element for any TruAdventurer. This trip will involve about 25 to 30 miles of hiking over a week, with the longest hike being about 9 miles. A general rule is that people can do about twice the "mileage" in a day that they train for in a week. So, if you train 5 miles in a week, supposedly you should be able to do 10 miles in a one-day push. However, participants on TruAdventure have to do multiple days of activity in a row. As a result, it is better to think of it as working up to 15 miles of moderate to vigorous cardiovascular training in a week that would equal the effort of hiking 15 miles. In theory, this would allow you to complete up to 30 miles of hiking over the trip. Obviously, the more in shape you are the easier it will be for your body to handle the stress of the trip at altitude. Therefore, if you can work up to a combination of 20 miles of equivalent cardiovascular training in a week, you will be much more comfortable on the trip; 15 miles is the minimum. Hiking, particularly while ascending, is more strenuous than a moderate walking pace (3 mph), especially while carrying a daypack. Below are some equivalency comparisons for different cardiovascular activities that equal the cardiovascular stress of hiking. The object is to work up to at least 15 miles of training by July 1, 2016 and then maintain for a month prior to the trip.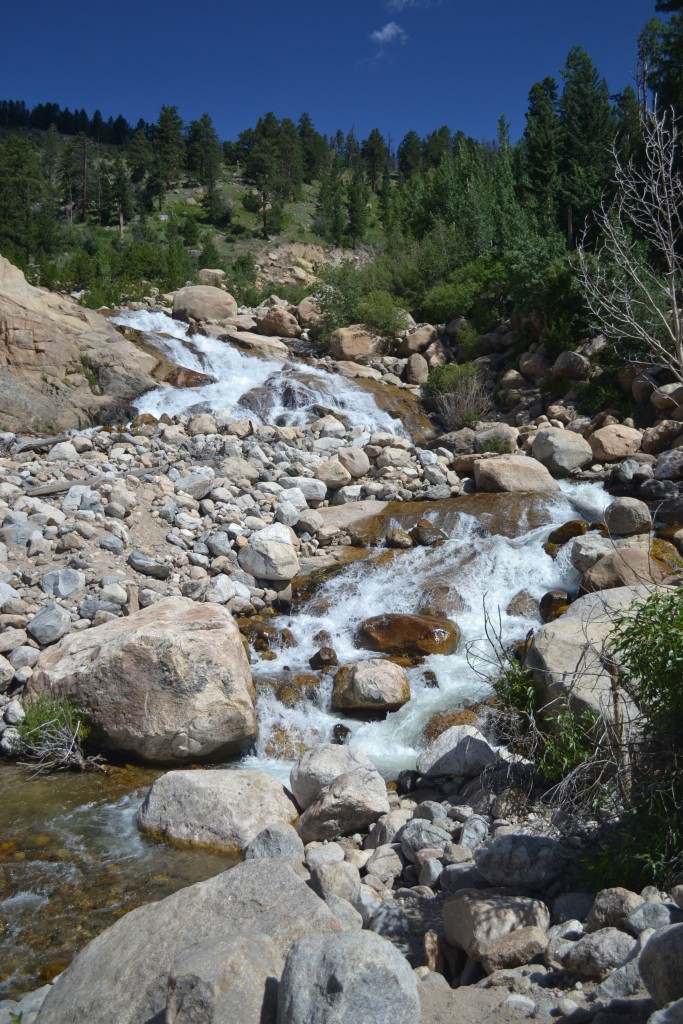 1 mile of jogging at a 13 minute mile pace = 1.5 miles of hiking
*If you are a faster runner than a 13 minute mile pace then you could do less
1 mile of road biking at 11 mph = 1 mile of hiking
30 minutes of moderate aerobics or Zumba = 1 mile of hiking
30 minutes on an elliptical machine or stationary bike = 1 mile of hiking
1 mile of walking at a 16 minute mile pace = 1 mile of hiking
20 minutes of walking up and down stairs or hills with 5 pounds in a pack = 1 mile of hiking
You will also want to include specific activities in your training plan to help you manage the elevation changes. Walking up and down stairs or hills with a weighted daypack of 5 to 10 pounds is exceptionally good for this purpose. You can do this by putting books or bricks into an ordinary backpack. At least one month prior to the trip you need to add in some training hikes, where you go out with your weighted pack and hike at least 6 miles all at one time, once a week. You certainly can do this prior to one month as well.
Muscular Strength and Endurance
Include some basic weight lifting activities into your workout program to help handle the stress of the trip. Focusing on developing the muscles of your legs, butt, hips, back, and core is particularly important. We have provided a link to a wonderful article from Backpacker Magazine that discusses multiple ideas for incorporating strengthening into your preparation plans.  http://www.backpacker.com/may_2007_gear_do_this_workout_to_hike_farther_hike_stronger/skills/12143
Health History Forms and Screening
Every person who signs up for the trip will complete a health history form, which will include his or her current physical activities. The trip coordinators will screen all potential participant forms before they are officially accepted for the trip. Coordinators will reserve the right to deny any individual they feel will not be able to realistically prepare for the physical demands of the trip. Our participants' safety is of the utmost concern to us and that includes not taking someone out on the trail that is not likely to safely handle the demand.
Fees for the Trip and Deadline for Registration
The cost of the trip is $650. The trip fee includes rental for all group gear, food for each day, leader fees, and transportation while on the trip. Transportation to and from the park is at the expense of the participant. We will be offering transportation out to the park from Kirksville and back to Kirksville for an additional fee of $50. See the transportation section for more details. Registration deadline will be May 1st, 2016 or until the trip is full. A $20 non-refundable deposit is due with your registration materials to reserve a spot on the trip while your materials are being reviewed. Trip registration materials will not be reviewed without the deposit. Half of the trip fee costs will be due to the Truman Institute by May 1st, 2016 with the full cost of the trip being due by May 30th, 2016. Anyone registering for the trip after May 30th, 2016 will need to submit the full trip fee to reserve their spot on the trip. The deadline for withdrawing from the trip with a full refund is May 30th, 2016.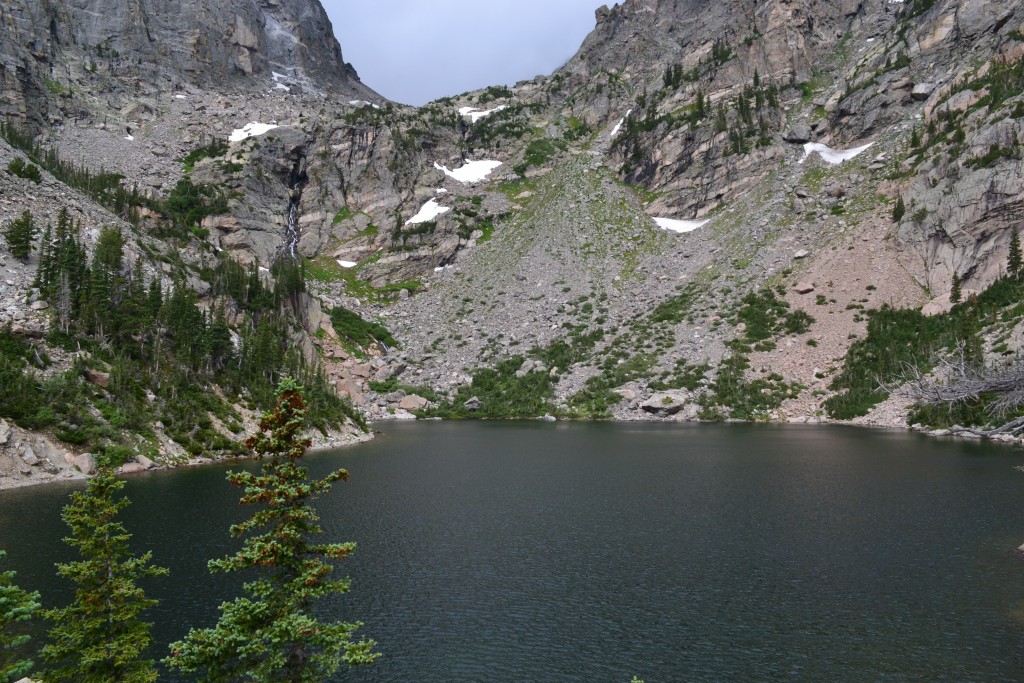 Getting To and From Rocky Mountain National Park
The travel costs for getting to and from Rocky Mountain National Park is the responsibility of the participant. There are several ways for participants to travel to the area, depending on your preferences. Just remember that no matter what option you choose, you must be to Rocky Mountain by the evening of July 17th.
Van Transportation from Kirksville
This year we are offering spots in the vans to travel out to the canyon with the leaders. Cost of this option will be $50 and include everything, except food costs while traveling out and back. Individuals considering this option need to be available to leave from Kirksville early morning on July 17th and they will return to Kirksville the evening of July 24th. It is the responsibility of the participant to get themselves to Kirksville.
Air Travel
Participants can fly into Denver International airport and then either rent a car to travel to Rocky Mountain, pay to take a shuttle from the airport, or be picked up the trip vans that will be on their way out. The trip vans will make one scheduled pick up at Denver International airport and participants need to make sure they are there well before that pick up time in case they are delayed getting in. We will also provide participants with a ride back to the airport on July 24th. If you are considering this option you need to make your flight arrangements to get into Denver on the 17th no later than 2pm and on the 24th your departure so not be before noon.
Personal Vehicle
If you plan to drive out to Rocky Mountain, you need to plan on a $30 entrance fee to get into the park once you arrive. This pass is good for the entire 7 days of the trip. There will be a place to park your vehicle while we are on the trip, which will be at no additional cost to the participant.
Testimonials from TruAdventurers
Truman Alumna, Janis Keough, Talks About Her TruAdventure Experience
"I really feel like I have grown a lot as a result of this excursion trip. In my opinion, everything I learned about the environment was also something learned about me because this trip made me see and accept how very connected I am to my surroundings.  There were so many great moments and chances for discovery. Being out there and having to rely on our guides' expertise and peers' kindness when I needed water or a hand, and myself to overcome physical and mental barriers helps give me confidence to take on more challenges. There is nothing more powerful than believing in oneself, and trekking through nature encourages this more than any other experience."
Brendan O'Brien
Truman Psychology Major
Attended Previous Excursion to Yellowstone and the Grand Tetons Through Truman
"I absolutely loved the trip.  I grew up going on camping trips to National Parks with my family, so I knew I'd enjoy the parks and being outdoors.  But what I didn't know is how much I'd have to go outside my comfort zone, and when I did, it became a truly amazing vacation!  What drew me to the trip initially was the idea of going on an outdoor, educational vacation.  When we arrived at some large rocks on one of the trails on day three, I looked up to see a man at the very top of the rocks taking pictures over the landscape.  I thought he was crazy.  Surely he wasn't supposed to be up there.  Little did I know that's where we were headed!  The sign said 'Difficult Hiking, Primitive Trail' and yes, it was.  My college roommate, Paula, and I later said that if it had just been the two of us hiking, we would not have gone up those rocks.  But with the group support, we did it! Looking back at some of the pictures I think, 'I did that?!?!' Yes, yes I did.  Jennifer and Cathy were great leaders – always prepared, flexible, confident and ready to make us laugh. Since the trip, Paula 'is telling everyone about it who will listen.'  And I am, too."
Cindy Spiker, Alumna
Participant in TruAdventure 2012
"My experience on the 2011 summer excursion trip to Yellowstone and the Grand Tetons was, in one word, 'incredible.' One of my favorite parts of the trip was our small intimate group setting. I loved getting to spend time with different people and really enjoyed learning with and from them. The trip to Yellowstone and the Grand Tetons would not have been the same without Dr. Hurst. Her passion for the outdoors inspired everyone on the trip to step out of their comfort zones and have new adventures. She was so well prepared and made sure we not only had a great time, but learned something along the way. The excursion in itself was life changing. Not only did I get to know the area and the other travelers, but I learned so much about myself. I tried new things and really pushed my limits. Opportunities to take trips like the ones Dr. Hurst is creating don't come around too often and I feel so privileged to have gotten to experience such a beautiful part of our country."
Madison Bray
Attended Previous Excursion to Yellowstone and the Grand Tetons Through Truman