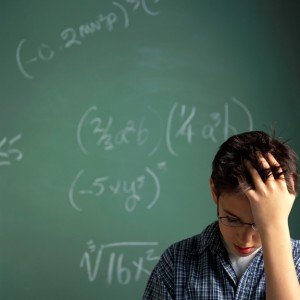 Please read the following instructions before you fill out the online application below.
How To Log In to the Application:
Returning Competency-Based Mathematics students:
If you remember it, use the same email address and password you did when you applied previously.
If you don't remember your password, you can follow the instructions for new Competency-Based Mathematics students below to create a new account.
New Competency-Based Mathematics students:
After you click the application link below, click the "Create a New Account" link on the page that loads.
Fill out every field and read the notes below:
The password you create on this screen is only for logging into the application, it is not the password for your student account at Truman (you will receive information about setting that password later on your personalized Instruction Sheet that you will get from your high school teacher.)
Make sure your password is something you will remember or write it down in a secure place where you will remember where to find it – if you take another class in the Competency-Based Mathematics program later, you will need to fill out this application again using the same email address and password to log in then to.
Click the "Create Account" button.
Log into the application on the next page with the email address and password that you just chose when you created your account.
About The Application:
On the "Personal Information" page of the application:
Put your

full legal name

on your application (not your nickname) and check to make sure you typed it in correctly.
Please

DO

include your Social Security Number – all 9 digits

without

dashes (e.g.: 123456789 NOT 123-45-6789).
Why do I have to supply my social security number?  Isn't that unsafe?
Truman State University is required by the Internal Revenue Service it obtain this number for tax reporting purposes.  Your parents will actually get a statement allowing them to claim this tuition on their income taxes, which is good for them!
Your social security number is

managed securely

through our online application process.
If you still don't feel quite right about including your social security number on your application, you can go to this site after you've applied and enter your social security number through a separate, secure portal, that prevents anyone other than our personnel from being able to connect your social security number to other details on your application.
Truman State University is fully compliant with best practices for maintaining privacy of consumer data as mandated by federal law.
If you have any questions while you are filling out the application, please contact the Institute for Academic Outreach at institute@truman.edu or 660-785-5384.
After you submit your application, a screen will appear acknowledging that it has been submitted. If you are not sure whether or not your application has been submitted correctly please feel free to contact the Institute for Academic Outreach.