Customized Training and Executive Education
Institute for Academic Outreach—Professional Development and Enrichment
Customized Training and Executive Education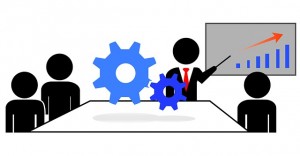 Do you and your staff need training in the latest ideas, techniques, and technologies of your profession?  Perhaps you want the kind of expertise University courses can provide, but you've thought of plenty of reasons why it just couldn't work:
Your employees aren't college students – they work for you all day!
Your budget can't handle an elaborate series of courses for your workers.
Your timeframe doesn't fit to the normal semester-long schedule of a typical college course.
So how do you obtain quality professional development and training for your employees, at a reasonable price, and delivered on your timetable?
The answer is a program that's customized to meet your needs.
What is a Customized Professional Development or Training Program?
Truman State University faculty and staff have expertise in dozens of academic and professional fields, from accounting to data management, from health care to publication design, from technical and grant writing to laboratory management and safety.  If your business is in need of an expert in a relevant field, chances are you'll find that expert at Truman State University.  We also network with colleagues at other institutions who can partner with us to provide special opportunities close to home.
A customized program is designed to adapt our faculty and staff's knowledge and teaching experience to meet the unique needs of your business or organization.  We match the skills of our employees with the needs, cost expectations, and time constraints of your business to develop a package of courses, seminars, workshops, or lectures that specifically addresses your unique needs.
How Much Does it Cost?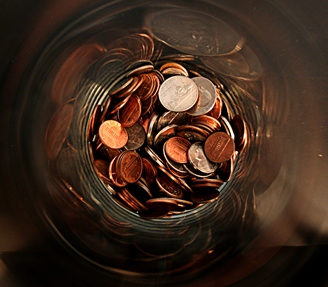 Not as much as you might think!
The driving factors in establishing program costs are the number of students enrolled, the number and experience of faculty involved, the number of hours for the course(s) or event(s), and any additional overhead required to run the program (equipment, room rentals, software, etc.).   So, costs will naturally vary.
If you're a large business or professional association, a larger number of participants can help contain the cost per person.
If you're a small business, we're happy to work with you to find creative and cost effective solutions to your training needs – even when the training is on a small scale.
If grants are available to support special training in your area, we'll be happy to work with you to frame a grant proposal to support the project.
For us, the bottom line is found in building meaningful partnerships that serve the community, promote business and employment, and benefit all parties involved!
Creating Programs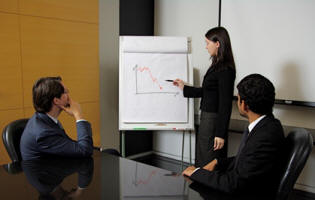 Contact the Truman Institute and describe your needs to us!
We will consult our database of campus experts, meet with department chairs of our academic units, explore textbooks and existing training materials in the market, and match them with the needs you describe.  With the wider availability of free, online, and open-source materials, it is increasingly possible to curate content for professional development programs at very reasonable costs.
We'll provide you with options for course delivery and a timeframe, and quote you a price for the workshop or coursework provided.
Academic Credit
Mechanisms exist to provide Continuing Education Units, and even full academic credit, under certain circumstances.
Sufficient lead-time is needed to obtain the necessary approvals for granting credit, so these programs should be planned well in advance, or should be offered on a regular basis.
Contact the Truman Institute for more information about this option.
Faculty Areas of Expertise
Truman offers 37 academic majors and 42 minors across five schools, including Arts and Letters, Business, Health Science and Education, Social and Cultural Studies, and Science and Mathematics.  The number of these programs grows annually.  In addition to expertise in major disciplines, examples of our faculty and staff areas of expertise include:
Advertising
Americans with Disabilities Act
Athletic Training
Broadcasting
Change Management
Computer skills
Conflict management and dispute resolution
Contemporary issues in K-12 education
Cost management
Crime prevention
Crisis communication and response
Critical thinking
Cybersecurity
Disability policy
Disability services
eLearning
Educational assessment
Educational and instructional technology
Emergency management
Entrepreneurship
Exercise
"Green" policy
Financial reporting
Forensic science
Group decision making
Health professions
Human resource management
Identity theft
Leadership skills
Learning strategies
Organizational communication
Parliamentary procedure
Photoshop
Podcasting
Political campaign communication
Project management and planning
Public relations
Public speaking and presentation
Reading strategies
Recreational activities and safety
Sexual harassment awareness
Survey design and implementation
Sustainability
Team building
Threat assessment
Video editing
Wilderness medicine
Workforce management
Workplace violence response
and much more!
Options
Off-Site Training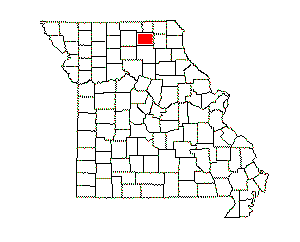 Distance options for delivering training are available for companies whose employees do not live in the Kirksville area.  Live presentations or workshops can be organized off-site.  Mediated training options are possible in some fields, whether by online course, video teleconference, or other similar technology.  Truman has the ability to video capture lectures, presentations, and demonstrations and share them with classroom groups in other locations in real time, or to share presentations with students in delayed playback through our online course management system.
Online Graduate Certificate Programs
We currently offer an entirely online graduate certificate in Data Science. Other course content at the graduate level is continuously under consideration and/or development.
In the meantime, if you have ideas for certificate programs you think would benefit you or your employees, please share your ideas with us! You can share your ideas with us at institute@truman.edu.
Professional Certification Programs
We are currently investigating partnership options with professional associations who provide training programs and certification testing through University partners.
Individuals or businesses who believe that there are a significant number of people in need in the Northeast Missouri region should notify our office and we'll be happy to talk to your specific professional organization to explore the possibilities!