Staff

Kevin Minch, Director

Dr. Kevin Minch is the Director of the Institute for Academic Outreach as well as a Professor of Communication and Associate Provost. He was appointed Director of the Institute in spring 2009.  From 1999-2009 he served as Director of Forensics (the speech and debate team) and reprised that role, on an interim basis, during the 2014-2015 season.  He has worked with several summer programs for secondary school students, including ones housed at the University of Kansas and Yale and has served as a consultant in fine arts programming for the National Federation of State High School Associations.  He holds a BA in Political Science, and an MA in Communication from Wayne State University, and his PhD in Communication, with emphases in Rhetoric and Political Communication, from the University of Kansas.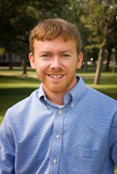 Jared Young, Coordinator of Summer Academies and Director of the Del and Norma Robison Planetarium

Jared is the Coordinator of Summer Academies and the Director of the Del and Norma Robison Planetarium. He is responsible for managing the day-to-day operations of the Truman summer academies, the Joseph Baldwin Academy, the ATSU-Truman Healthcare Academy, Taiwan at Truman, and other new programs as they emerge. He is also responsible for the running and programming of the Planetarium. Jared has a Bachelor's degree in Communication from Truman, and a Master of Arts in Education, also from Truman.
Janene Moak, Administrative Assistant